Talk of the Town: Hotels Fashioned From Historic Venues
Talk of the Town: Hotels Fashioned From Historic Venues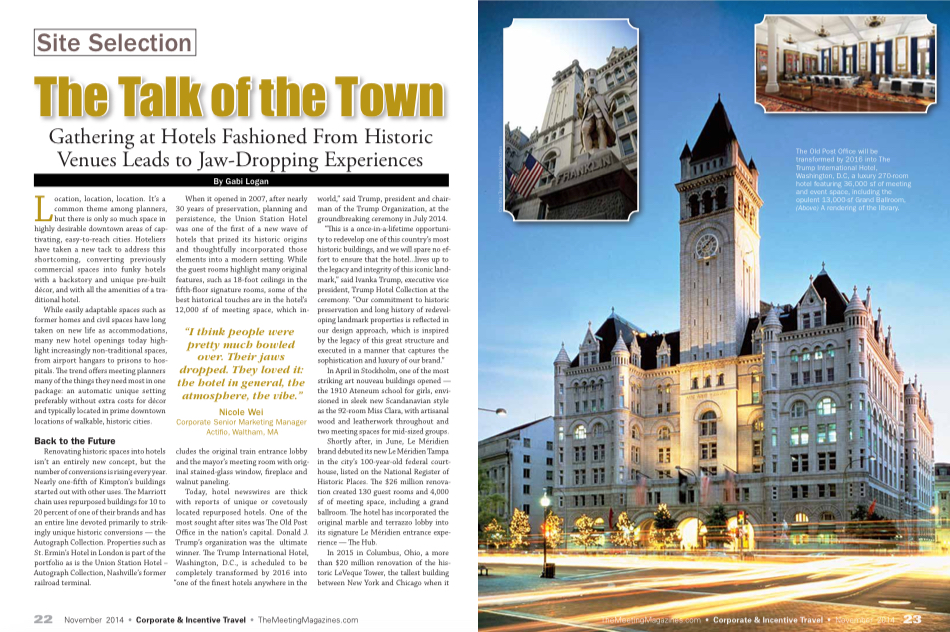 "Location, location, location. It's a common theme among planners, but there is only so much space in highly desirable downtown areas of captivating, easy-to-reach cities. Hoteliers have taken a new tack to address this shortcoming, converting previously commercial spaces and historic buildings into funky hotels with a backstory and unique pre-built décor, and with all the amenities of a traditional hotel.
While easily adaptable spaces such as former homes and civil spaces have long taken on new life as accommodations, many new hotel openings today highlight increasingly non-traditional spaces, from airport hangars to prisons to hospitals. The trend offers meeting planners many of the things they need most in one package: an automatic unique setting preferably without extra costs for décor and typically located in prime downtown locations of walkable, historic cities."
Read the full article here.
Back to Portfolio