Local Shopping Defines These Five Cities
Local Shopping Defines These Five Cities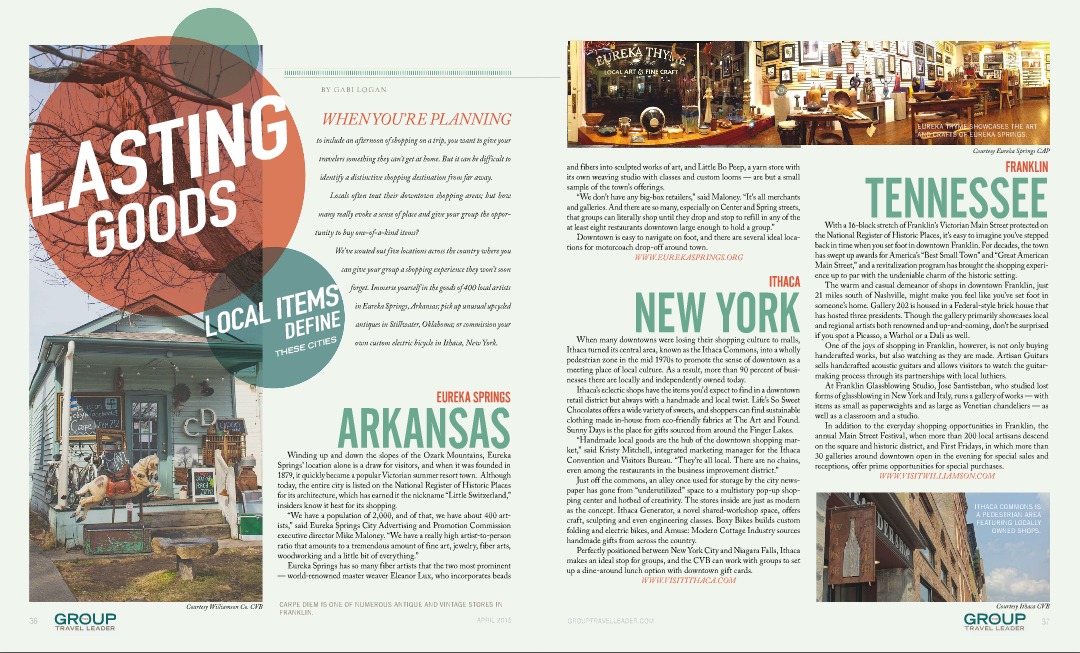 "Locals often tout their downtown shopping areas; but how many really evoke a sense of place and give your group the opportunity to buy one-of-a-kind items?
We've scouted out five locations across the country where you can give your group a shopping experience they won't soon forget. Immerse yourself in the goods of 400 local artists in Eureka Springs, Arkansas; pick up unusual upcycled antiques in Stillwater, Oklahoma; or commission your own custom electric bicycle in Ithaca, New York."
Read the full article here.
Back to Portfolio