How to Get Elite Status Without Flying Thousands and Thousands of Miles
How to Get Elite Status Without Flying Thousands and Thousands of Miles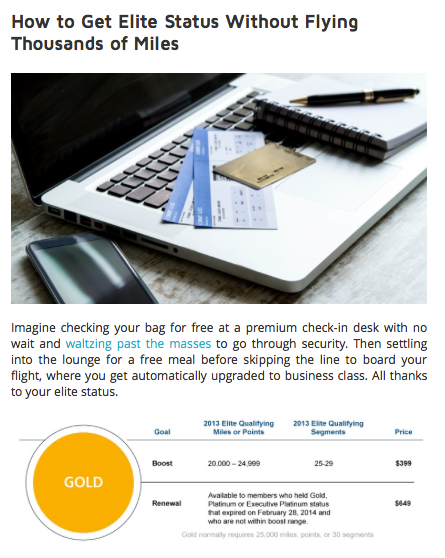 "Imagine checking your bag for free at a premium check-in desk with no wait and waltzing past the masses to go through security. Then settling into the lounge for a free meal before skipping the line to board your flight, where you get automatically upgraded to business class. All thanks to your elite status.
This treatment is not just for business travelers who fly twice a week and rake in hundreds of thousands of miles per year. You can get it too."
Read the full article here.
Back to Portfolio