Ethiopia Poised to Become Next Hot African Ecotourism Destination
Ethiopia Poised to Become Next Hot African Ecotourism Destination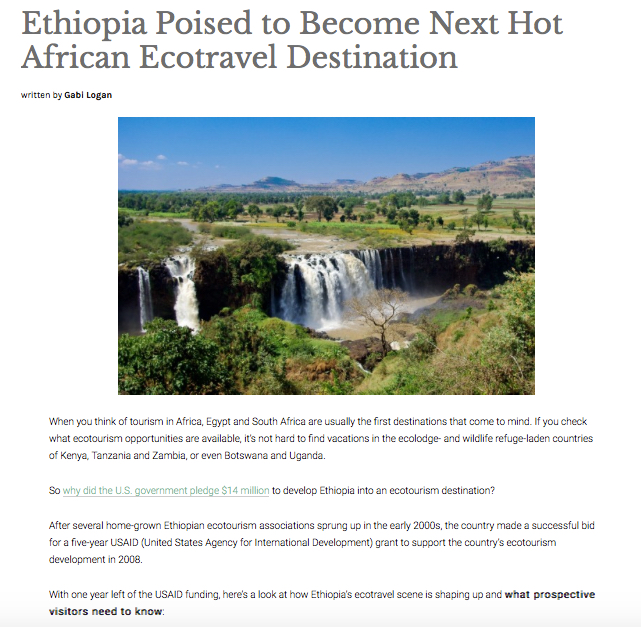 "When you think of tourism in Africa, Egypt and South Africa are usually the first destinations that come to mind. If you check what ecotourism opportunities are available, it's not hard to find vacations in the ecolodge- and wildlife refuge-laden countries of Kenya, Tanzania and Zambia, or even Botswana and Uganda.
So why did the U.S. government pledge $14 million to develop Ethiopia into an ecotourism destination?"
Read the full article here.
Back to Portfolio