Asia-Pacific: A World of Opportunities
Asia-Pacific: A World of Opportunities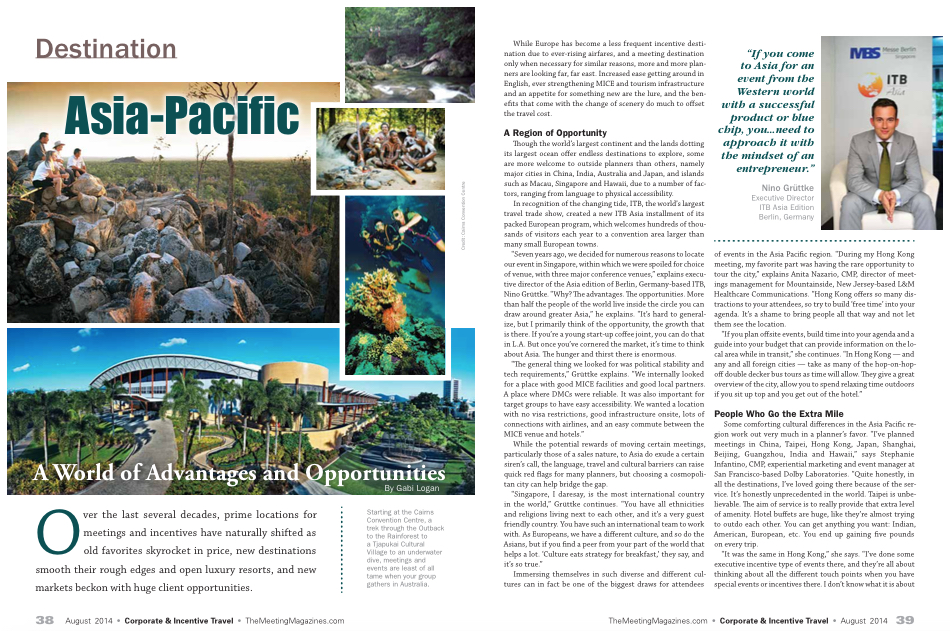 "Over the last several decades, prime locations for meetings and incentives have naturally shifted as old favorites skyrocket in price, new destinations smooth their rough edges and open luxury resorts, and new markets beckon with huge client opportunities.
While Europe has become a less frequent incentive destination due to ever-rising airfares, and a meeting destination only when necessary for similar reasons, more and more planners are looking far, far east. Increased ease getting around in English, ever strengthening MICE and tourism infrastructure and an appetite for something new are the lure, and the benefits that come with the change of scenery do much to offset the travel cost."
Read the full article here.
Back to Portfolio