7 Ways AirBnB Helps you Dive into Local Communities
7 Ways AirBnB Helps you Dive into Local Communities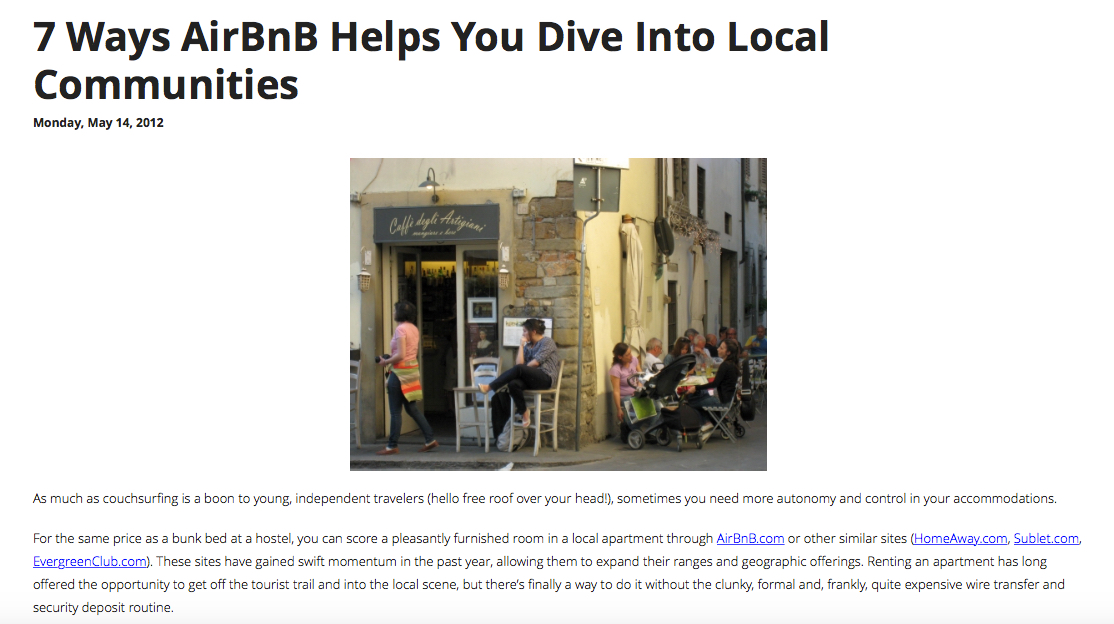 "As much as couchsurfing is a boon to young, independent travelers (hello free roof over your head!), sometimes you need more autonomy and control in your accommodations.
For the same price as a bunk bed at a hostel, you can score a pleasantly furnished room in a local apartment through AirBnB.com or other similar sites (HomeAway.com, Sublet.com, EvergreenClub.com). These sites have gained swift momentum in the past year, allowing them to expand their ranges and geographic offerings. Renting an apartment has long offered the opportunity to get off the tourist trail and into the local scene, but there's finally a way to do it without the clunky, formal and, frankly, quite expensive wire transfer and security deposit routine."
Read the full article here.
Back to Portfolio